Grants – the name itself conjures up feelings of red tape and bliss. However, for NPOs they can be an essential tool for success. On the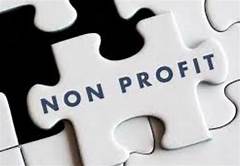 bright side, grants can be generous, they tend to attract additional grants, and they're validating – the problem is applying for them requires some grant savvy. The best way to break the ice is to identify the types of grants available for NPOs.
Here's a collection of some of the more common genres of grants available for NPOs:
Start-up grants. Also referred to as "seed money," the idea is to give an initial boost to promising NPOs so they can focus on getting the ball rolling rather than raising money. The downside is they typically decrease each year – they're not intended to be permanent.
In-kind grants. Sometimes goods and services are just as useful as funding, and they can come in unexpected ways. For example, it's not uncommon for foundations to provide human resources, such as legal and accounting services. This genre also includes marketing grants to help get your NPO noticed.
Endowment grants. This breed of grant contributes the interest of an investment, on the contingency that the principal funds remain untouched. The principal can also be added to via other contributors, or fundraising campaigns.
Planning grants. Evolving your NPO consumes valuable resources that can be prohibitive. Planning grants are kind of like seed money for new development; they fund the pre-execution effort required to advance your mission.
Donor-directed grants. Having donors on your side can be advantageous beyond their direct contributions. In some circumstances, individuals involved in foundations are in positions to influence how that organization's funds are directed – this is called a "donor direct grant," and it's usually listed as individual giving by nonprofits.
Program and General Operating grants. These are the 'workhorses' of the grant world. Program grants are funds given to a specific program (also referred to as "restricted funding"); General Operating grants are given to the organization to use however they see fit ("unrestricted funding") and can be applied to overhead and/or program expenses as needed.
Stay tuned for our next e-blast which will talk about where to find these!