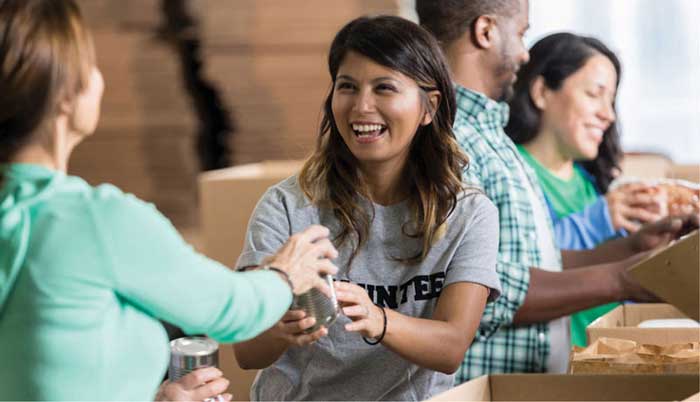 One grant a year or ten grants
a week, we've got you covered
There's a reason you're applying for a grant: something needs to be fixed; a wrong needs to be righted. You have a story to tell and success depends on your ability to communicate. You just don't have the time. Or the experience. Or both. We fill in your resource gaps and write compelling grants quickly.
How we can support you
Grant Writing

We write compelling letters of intent and grant applications. Let us write the entire request, including budgets, or let us work on certain sections, like improving your narrative.

Grants Research

Finding potential funders and reviewing requests for proposals takes time. Lots of time. We'll do the grunt work and find warm leads that are just right for your organization.

Report Writing

Need reports for a grant you've received or one we've written together? Give us a shout. Got a report due on short notice? No problem! We'll bend over backward to get it done in time.

Draft Review

You've written the grant but you're not sure it's good enough. Or you just need a second set of eyes to cross the T's and dot the I's. We'll use our editorial expertise to polish your proposal.
Choose how you work with us
Funder-Ready Membership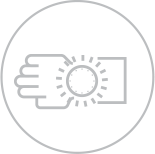 Start your guided growth strategy. This option is ideal for organizations who:

Are looking for a more strategic approach to funder cultivation and grants
Have the resources to invest in growth and support from key stakeholders to do so
Want someone to help coach and hold accountable to reaching funding goals and
Are interested in better understanding funder personas and taking inventory of assets and
Get Started
popular
Grant-Ready Membership

Hand off the entire grant process to us. This option is ideal for organizations who:

Have a proven record of grants success and want to grow funding potential
Are ready to offboard grant work to focus on funder cultivation and scaling impact
Want someone constantly searching for new funding opportunities and
Seek funds from large organizational, governmental, or federal grants
Get Started
À La Carte Services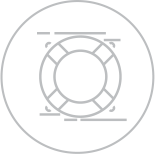 Have a specific project in mind? This option is ideal for organizations who:

Have a single program or project focus that has already been identified
Need research in order to identify one solid private foundation funding opportunity
Want the proposal written once the funder is identified
Require one-time support with grant writing, report writing, grant research, or draft review
Get Started
No botched proposals. No missed
deadlines. No unhappy customers. Ever.
Williams Grant Writing has provided excellent grant writing services to assist our organization in furthering its mission. The Williams Grant Writing team uses critical research skills in order to find grants that match our funding needs, and then provides a strategic and thoughtful approach to the narrative. The final result is a polished professional grant package ready for submission. I highly recommend Williams Grant Writing and am grateful to have them as a partner in helping us secure the ongoing funding our organization depends on.

Kristin A.

The Food Basket

WGW has succeeded in securing more than $700,000 in funding for my organization over the last 5 years. The team is full of talented writers who are responsible and easy to work with. I realize WGW has other clients, yet I feel that the team pays attention to my needs individually. They are highly responsive when I call or email, generally responding the same day if not within hours. I get drafts back quickly and efficiently and WGW works with minimal direction once a program is established.

George P.

Community Health Center of West Palm Beach

My experience has been that WGW's turnaround is very quick. I would usually get drafts back within a week at most unless we had agreed upon a different time frame. The team is very responsive, and is also efficient, organized and extremely easy to work with. They are quick to respond to any emails or phone calls and is responsible. WGW has never missed a deadline and has a great writing team.

Regina T.

New Mexico Human Rights Projects
Frequently Asked Questions
Find answers to your most pressing questions.
How big are the awards Williams Grant Writing gets for clients?
We respect client confidentiality, so while we can't tell you who, we can tell you how much. We've prepared grants as small as a few thousand dollars and as much as one million dollars. On average, our clients receive grants between $20K and $300K.
Do you have time for my organization?
Grant writing has a lot of "hurry up and wait" baked into the process. Inevitable wait times for revisions and draft approvals give us the flexibility to work with new clients.
I want to write proposals for my organization on a monthly basis instead of just one project. Can you help with that?
Yes! WGW is happy to provide writing services either project-by-project (check out the À La Carte package) or as part of a full grant subscription (explore the Partnership Plan for turnkey grant research, writing, and reporting).
I've heard I should connect and develop a relationship with potential funders. Can you do that for me?
We do not offer relationship-building services, but absolutely encourage all our clients to make the effort to do this on their own. The simple reason is that if you ever stop working with us, you'll lose the connection. And we're committed to doing what makes the most sense for you. These connections drastically increase your chances of getting funded. When we take on the research, writing, and/or reporting, your executive director will have much more time to focus on this.
We have a grant writer on staff that sometimes needs help with grant proposals. Can you help us with this?
Absolutely! We're happy to help with the load wherever we are needed in the process. We'll finish projects that you've already started, vet funding opportunities your organization has already identified, create applications for new programs, and more.
What are funding foundations looking for when they award grants?
Grant funders look for the same things that a venture capitalist looks for in a good startup: history, infrastructure, sustainability, sound financials, uniqueness of program or project, and good people. That's why we only guarantee compelling grant proposals and not the funding itself (unless you choose The Full Monty package). It's not just the grant that matters, but your organization as a whole. Our job is to help you tell your story powerfully.
How long does it take to write a grant?
Private grants take a minimum of three weeks once the writing begins. Government grants can take at least four weeks. If you need something faster, ask us about rush rates! We'll work nights and weekends to meet your deadline if that's what you need.
Can you identify grant opportunities for my organization?
We provide this service on an ongoing basis as part of our Full Monty Partnership Plan. We'll monitor daily RFPs (a.k.a. funding announcements) and research current funding opportunities that might be applicable to your organization and/or program.
I just need to talk to someone. What's the best way to get in touch with you?
Email [email protected], call 561-763-1050, or scroll down and fill out our handy contact form.
Get in touch
Tell us how we can help.